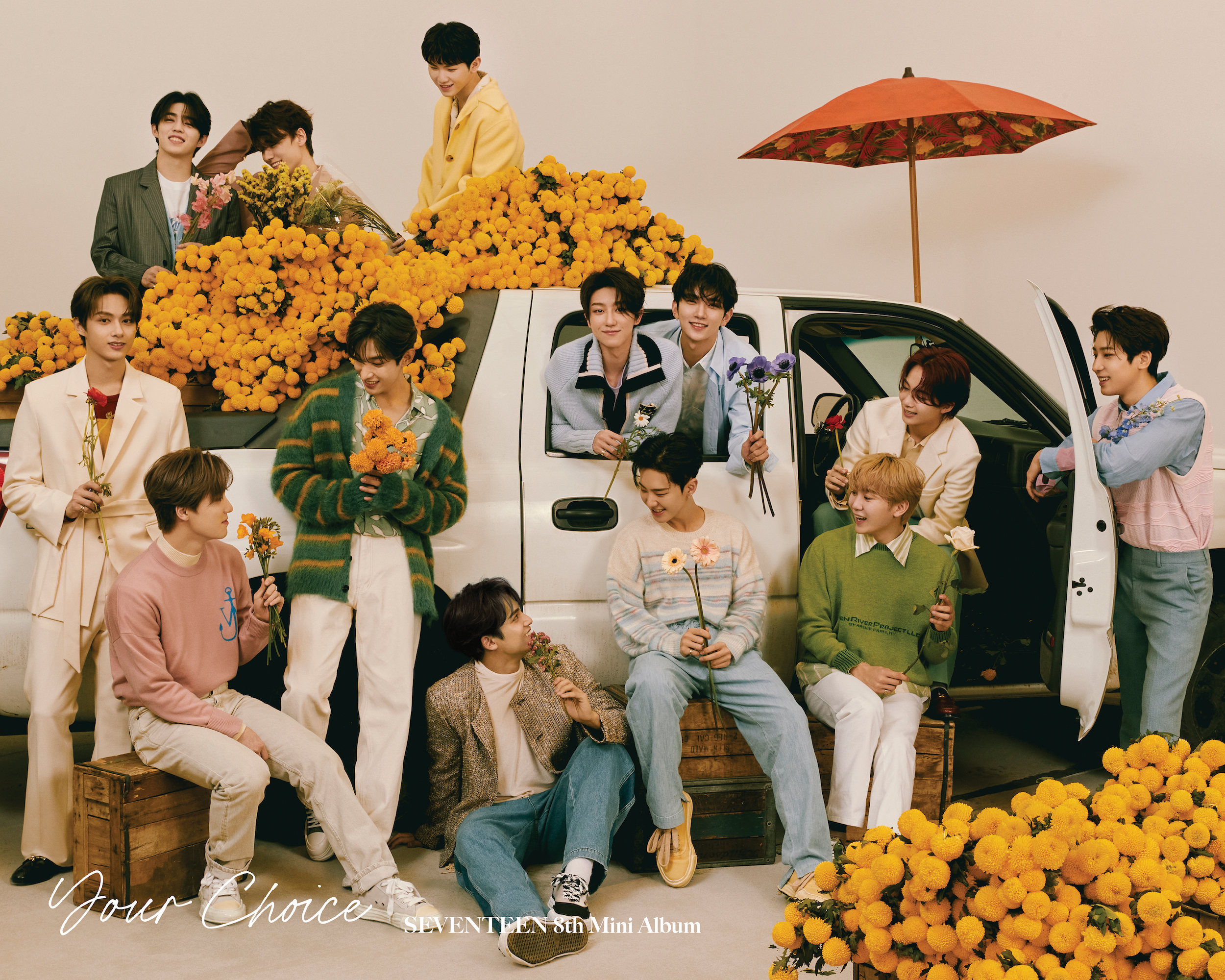 Another one of my favorite groups just released a new mini album. I like to discuss this one as well. I quite enjoyed this one, so I thought I share my thoughts with this one as well.
1.Heaven's Cloud-I am a sucker for the nostalgic 80's sound. This song gives that vibe. I also like the bright sound the production showcases. This song is my style. I really like it.9/10
2.Ready To Love-Nice synth sound I am hearing in the production, during the chorus. It adds some excitement to the song. The song is quite catchy. It doesn't interest me as much as "Hit" or "Fear." I don't find this to be one of their more impressive title tracks, but I o enkoy listening to this song.8.5/10
3.Anyone-I really like the production of this song. I like the guitar sound in the production. The beat of this song is really catchy. The production, during the pre-chorus is the highlight for me. I do like the chorus as well. This is one of my faves.9/10
4.Game Boi(Rap Line)-This song is so catchy. The production is pretty dope. Not much to say. This is a bop. For anyone who doesn't care for auto-tune. This may not be your cup of tea.8.5/10
5.Wave(Dance line)-Very dream like production. This has a bit of a disco vibe to it. This song suits the dance line pretty well. It doesn't excite me as much as "Lilili Yabbay" did, but this song is still enjoyable.8/10
6.Same dream, same mind, same night(Vocal line)-Sounds like some nice baby making music. It gives me Bruno Mars vibes. I get R&B 90's vibes with this. The vocals are on point as always. This song is really enjoyable to listen to. A nice song to just have some wine and listen to. It is so calming and comforting. A great way to end things.9/10
I didn't think I would enjoy this album as much as I did. This may be my second favorite release in Kpop this ear. A nice mix of songs. I am sure there will be one song you will at least find enjoyable.
Album score:9/10